Nestled in the middle of Rathgar
Bijou Bistro
With an accent on Café/Brasserie style Bijou Bistro is like a club without the fees. Sit outside on our heated terrace for a Slice of cake with great coffee or a scrumptious meal and great bottle of wine in the heart of South Dublin.
Call us, email us, book online or walk in to join us for that great, overdue, catch up over brunch, Sunday Lunch, a steak and a beer by yourself, our delicious vegetarian/vegan offerings, or that intimate dinner for two you've been waiting for.
Update from the team at Bijou Rathgar
Dear Customer, Friend and Neighbour,
It has been a long and difficult time for everybody but there appears to be a ray of light on the horizon.
We would like to thank everyone who joined us for some outdoor dining over the past few months. We will continue to offer outdoor dining to any and all that would like it.
But, we are delighted to be back open indoors. All safety procedures are in place and we are delighted to welcome you all back inside to see familiar faces with a relaxed and happy atmosphere.
Looking forward to welcoming you all soon,
Linda, Mark, John, Lorcan, Eddie, Lukas, Manu, Stefan.
Bijou Bistro
Our Deli remains open daily with your safety at the forefront.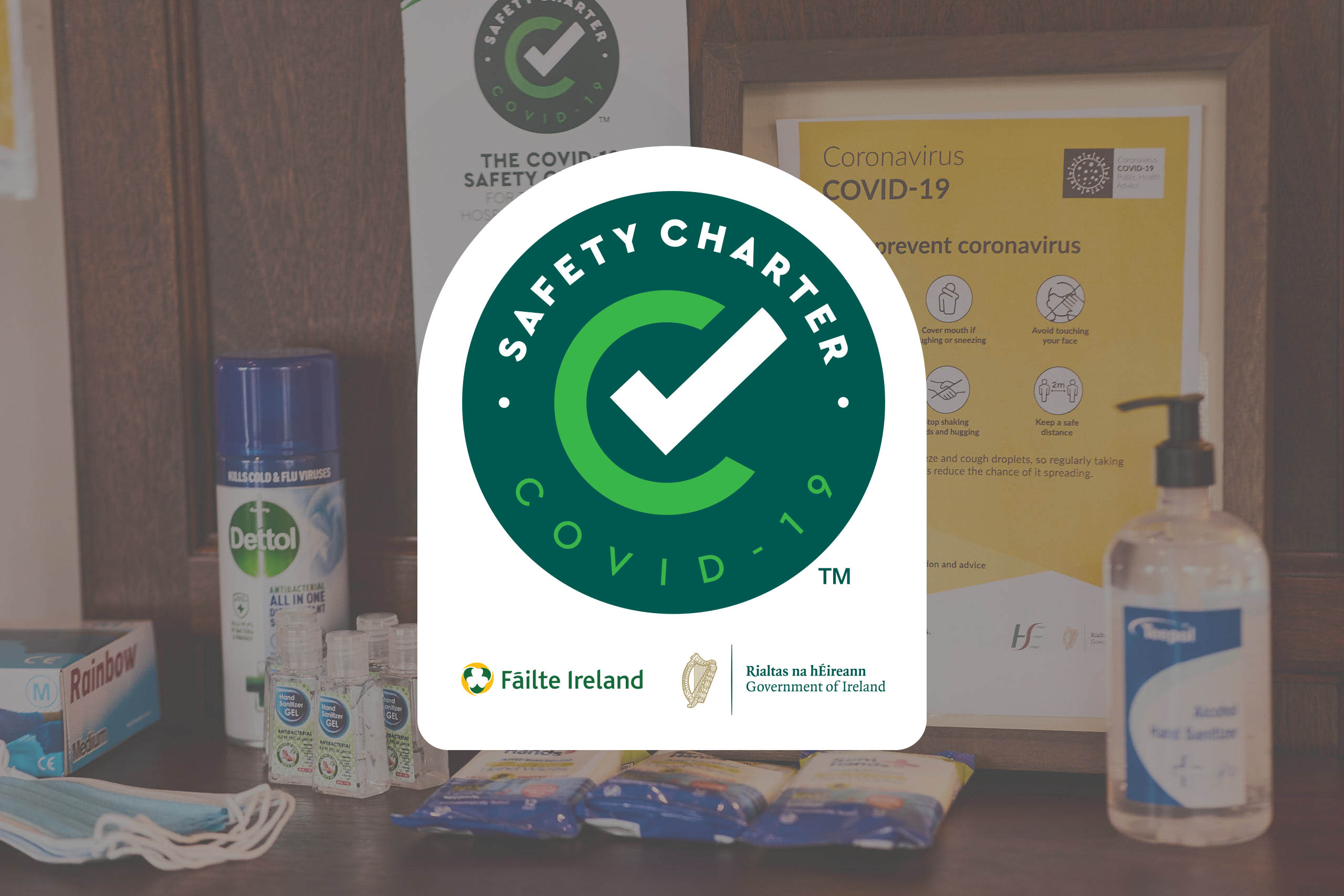 COVID 19 Safety Charter
Bijou has completed the Failte Ireland Infection Prevention Control for Restaurants and has been granted the Failte Ireland COVID 19 Safety Charter.
Our Commitment to providing a relaxing and enjoyable experience, with safety at the forefront has never been stronger and we will continue to work in providing the highest Health and Safety standards to ensure your peace of mind and comfort.
Celebrations and Gifts
Planning that big celebration that we so desperately want after the last year? We've the perfect offers for you. Private rooms for family, a christening, Birthday's, Weddings or "Just Because".
With all we have to offer, what could be a better gift than a Bijou Voucher?? Available over the phone or call into us to pick up that ideal gift to celebrate or just to say thank you.